Meramec River June 2001
If you look at this picture below, you'll notice the dark clouds. It was beautiful weather when we started, but within 1/2 hour we were in pouring down rain!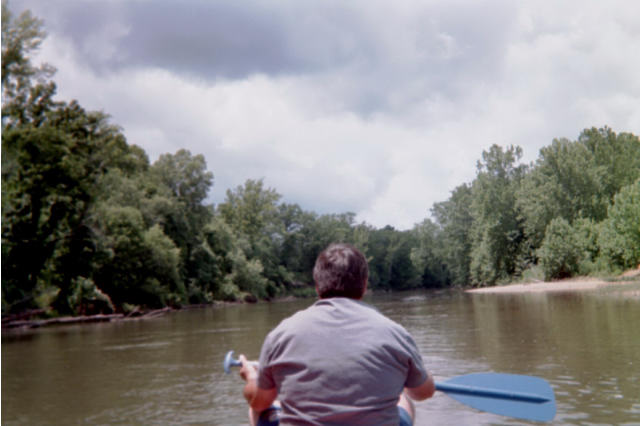 I told David several times that he was supposed to put that oar in the water and use it, not just sit and hold it. LOL!
I was in the back doing all of the paddling!